I am a Civic Tech Researcher specializing in designing medical and assistive technology for governments and citizens in the Global South.
I have conducted interview and survey studies to understand how governments, NGOs and citizens collaborate to build technology (e.g., 3D printed asssitive hands). I then use this knowledge to design innovative tech and solutions that empower citizens and governments to better collaborate and build their desired societies.
Research Papers & Civic Articles
---
Virtual Assistant for Latinas Experiencing Domestic Violence
Liliana Savage, Luis F. Cervantes, Xue Yan Chen, Ricardo Granados, Saiph Savage
ACM CSCW 2020
[PDF]
[CSCW PDF]
Understanding Knowledge Production for NGOs with Paid Crowd Workers and Online Volunteers
Liliana Savage, Claudia Flores-Saviaga, Ricardo Granados, Lizbeth Escobedo, Saiph Savage
Avances en Interacción Humano Computadora 2020
[PDF]
Mujeres luchando (desde el Home office) por la neutralidad de la red
Liliana Savage, Saiph Savage, Alix Gallardo, Michelle Díaz, Angélica Guzmán, Maricarmen Hernández C., Sherley Medina, Viviana Nava, Claudia Garcia, Carmen Alcázar
Article published in collaboration with the initiative Salvemos Internet (let's save the Internet), for a neutral web in Mexico 2020
[español]
BOTS: For Building a Better Society?
Liliana Savage, Eber Betanzos, Saiph Savage
Book Chapter for CIDOB International Yearbook 2019
[PDF]
Unraveling Russian Government News Operations in Latin America
Liliana Savage, Claudia Flores-Saviaga, Saiph Savage
White Paper for the London School of Economics 2019
ITEX: Designing a Civic Institute of Exponential Technologies in Mexico
Liliana Savage, Saiph Savage
White Paper presented to Mexico's Secretariat of Foreign Affairs 2019
---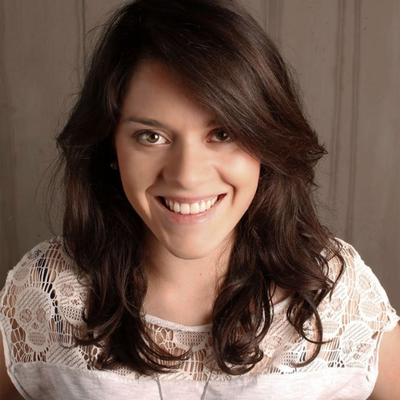 ---
Civic Tech Researcher working in Accessible Technology at:
UNAM,
Intero Lab &
HCI Lab at WVU
---
di.savagepinto@gmail.com
Linkedin:
@lilisavage
Twitter:
@lilisavage
Medium:
@lilisavage
---
Lab Blog:
@Civic Tech UNAM
Lab Blog:
@HCI Lab at WVU
---
Current study programmes:
Human Computer Interaction Masters at
Siegen University
CS50x at
Harvard
---
Awards
*Along with my team JADE, we developed a video game (beta version) related to global warming for the
Game Jam Climática
. We made it to the top 5 and received a grant of aproximately 1,000 euro.
*I won the VizSec ieeevis Inclusivity & Diverisity Scholarship Award and traveled to Vancouver, Canada to attend the IEEE VIS 2019.
---
News
*I took part in the Global UX course at
UW
*Currently volunteering with
México Makers Covid-19
where citizens are collaborating to print and donate 3D printed face masks to hospitals all around the country.
*Reforma (Mexican Newspaper) covered our participation in the
Game Jam Climática
on the development of the video game
JADE
related to global warming for which my team obtained a grant.
*Since february 2020 I have been participating on a series of collaborative sessions with high ranks of the Secretary of Foreign Affairs of Mexico to develop civic technology.
*I attended a ceremony in Mexico's Secretariat of Foreign Affairs where Marcelo Ebrad & the Chancellor of the National Autonomous University of Mexico (UNAM) signed an
agreement to collaborate
. I am helping them to design
civic tech for immigrants
.
*I participated in the event of the people powered initiative
"I am the Future of Work"
Mexico 2020 of the Organization for Economic Cooperation and Development (OECD) where we had solutions-oriented conversations and activities to have a positive impact on
Mexico's future of work
. My interdisciplinary teamwork countribution focused on digitalisation.
*I participated in the
Global Game Jam Mexico 2020
where my team and I designed and coded a Virtual Reality video game called Fragmento in just a weekend.
*
Chapter Spotlight: Intero UNAM Lab
Coverage on the
e-NABLE community
chapter in which I collaborate as UX Researcher on the use of 3D printed medical devices.
*I attended HT: ACM Conference on Hypertext and Social Media 2019 to present a
scientific poster
designed by me on the paper:
Audience and Streamer Participation at Scale on Twitch
.
*Mexican Newspaper
El Financiero
covered the Blockchain National Strategy on which I collaborated.
*I organized the "Hack & Dance" Workshop at
OuiShare Fest
(One of the largest sharing economy events).
*I was Mentor and Judge at the Hackathon "Hack for Equality" UNAM 2016 in Mexico City.
*I attended HT: ACM Conference on Hypertext and Social Media 2015 to present the scientific paper
"Tag me Maybe: Perceptions of public targeted sharing on Facebook"
.
---
Branding
*
Civic Innovation Lab UNAM
.
*
Olio Mercado Vegano (Vegan Mini Market)
.